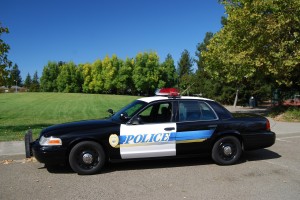 Is it really a "car chase" if the suspect isn't speeding, but just refuses to pull over? While you're pondering that, here's the story, as reported by the Northwest Florida Daily News:
On Aug. 9 the deputy saw a Mitsubishi traveling south on Beal Parkway with no tag light. He activated his overhead lights at Lincoln Drive and Shady Lane.
The driver failed to stop and continued down Lincoln Drive to Auburn Road. He then turned left on Auburn, traveling south, and then turned right onto Riverside, then right onto Maine Avenue. He pulled into a driveway and parked the Mitsubishi.