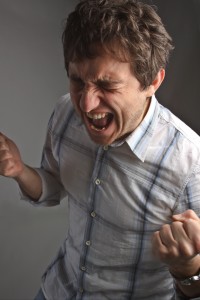 Something set this guy off,  because he went berzerk. As reported by CBC News:
Durham Regional Police say that witnesses reported seeing a Honda going north on Concession Road 7 at a high rate of speed and swerving in front of oncoming traffic at 5:30 p.m. Wednesday.

Police allege that the driver stopped near Foster Drive, got out of his car and confronted other motorists.