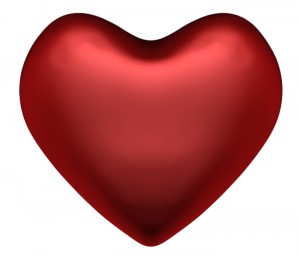 It's nice to see a couple in love, right? Yes, and no. In this case, definitely "no." As reported by wkmg (clickorlando.com):
Orlando police said Jeremie Calo, 32, and his date were "having sex on a table in view of minor children" on the patio of Paddy Murphy's restaurant.
Yikes!
"That's ridiculous that they would do that out in public and also in front of kids," said Ashley Webster. Several witnesses told Local 6 that parents with children were eating on the patio as the couple started making out, then things went further.
The kids!
"That's totally unacceptable and insane. I'm shocked. I can't believe that," said Jackie Kelvington as she watched her daughter at gymnastics across the street. "I would absolutely yank my kids, get them away from that situation and hope that they didn't see too much."
Run!
The manager at Paddy Murphy's, Tom Murphy, said as soon as he realized what was going on he put a stop to it. He told the couple, "Compose yourself, pay your tab or I'll call the police," according to the report.
Said Mr. Calo:
"She can't get up at this time" because his date was still on top of him.
Funny. Not smart or cool. But pretty funny.
Murphy called police, and the couple then stopped what they were doing.
When police arrived, they arrested Calo for fighting with the manager and refusing to pay the $101 bill.
Wait, not fornicating in public, or some such charge?
Neither Calo nor his date were arrested for any of the sex allegations because none of the parents who saw the sex acts wanted to write statements for police.
Here's the source.