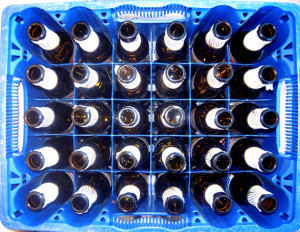 In Germany, wasting 1,200 bottles of beer has got to be a felony. Why would anyone do that? You won't guess, so I'll tell you, via nbcnews.com:
Thieves who broke into a shop in Muelheim, Germany, opened 1,200 bottles of Koenig Pilsener beer — but left the otherwise untouched containers stacked neatly in their crates and the amber brew inside to spoil.

Investigators were initially surprised to find that all of the opened bottles were of the same brand.