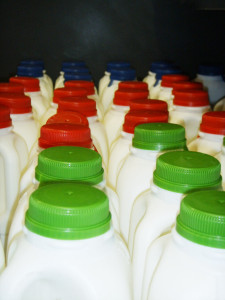 This is just not a smart way to cool yourself off for a lot of reasons – all of them obvious. As reported by wkyt.com:
It was 90 degrees Thursday and a man apparently went into a South Williamson Wal-Mart to cool off.

The Pike County Sheriff's Department on Friday obtained an arrest warrant for a man who entered Wal-Mart naked, shouted "I'm on fire" and then poured a gallon of milk on himself, according to a news release.