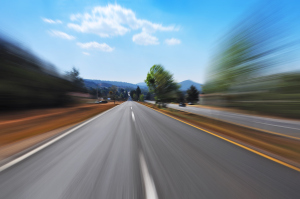 Most people appreciate just being told the truth. Police officers are no exception. So enough with the excuses already! But if you want to read some whoppers, check this out, as reported by The Cambridge News:
Cambridgeshire police have released the raft of bizarre excuses told to officers who have stopped motorists.
Here we go …
Drivers stopped for speeding and breaking other road rules have blamed messy children, pregnant dogs, the "wrong" speed limit and trying to catch a ferry by doing 150mph.

One young driver who was stopped by police was not wearing a seatbelt as the "colour did not match clothes he was wearing".

And a motorcyclist speeding stated: "I did not know laws of physics" as in windy conditions it was safer for him to go quicker.

Other recent excuses include the "chap" stopped for speeding at 37mph in a 30mph zone near Cambridge who said it was "slow enough for his village".

And one mother was stopped for speeding and gave the excuse: "I was concentrating on my children not spilling their food in the car."

Driver Kevin Millard, of Berwick-upon-Tweed, was caught near Histon after travelling at 150mph while four young children were in the car without seatbelts and only heavy traffic on the A14 slowed him to 90mph. His excuse to officers on September 14 was that he was trying to get to Dover in time to board the last ferry to Germany after missing a vessel in Hull. He was jailed for 20 weeks at Peterborough Crown Court on Tuesday, June 17.

Sgt Mark Rabel, based at Histon police station, said: "I had an excuse when I asked a motorist I stopped for speeding that it was an emergency. Apparently he had to get home with haste as his dog was giving birth to puppies. I kid you not. A ticket was issued."

[Not a good day for this family ] … "the husband and wife team [were] stopped separately for speeding within 20 minutes of each other" in a village near Cambridge.