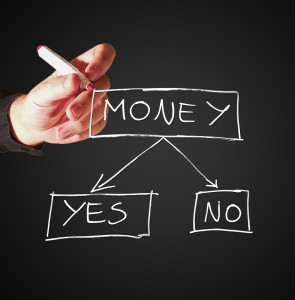 In sports, that's something you hear over and over. If it works, keep doing it until the other team stops you. Then adjust your game plan accordingly. Alas, sports is not like life in many regards, including this one. Just ask this gent, who was awfully fond of a particular convenience store. As reported by NJ Advance Media for nj.com:
As one officer pinned him against a fence and more officers arrived, a man suspected of robbing the same convenience store three times this week admitted defeat.

"OK, you got me," he said, according to police reports.

Hoboken police arrested 40-year-old Michael Olivier on Thursday, after he robbed Prime Convenience Store on Newark Street for the third time, according to police reports. Olivier allegedly stole cash, cigarettes and employees' cell phones during the robberies, and threatened cashiers with a box cutter.

But third time didn't prove to be the charm for Olivier. He didn't wear a mask and didn't realize that a second employee was working when he held up another at the front of the store, according to police reports.

At first he posed as a customer, then threatened the employees, according to police reports.

"I'm going to need your money right now! You've seen my face, I'm going to kill you," he allegedly said to the cashier, just after 3 a.m.

The cashier handed over the cash in the register, his cellphone and Newport cigarettes. Meanwhile, another employee in the back of the store called police, according to police reports.

Before leaving Olivier allegedly said, "If you tell the police, I'm going to (expletive) kill you."

Police were able to form a description of Olivier, based on the store's surveillance video. Lt. Danilo Cabrera caught up with Olivier near 16th Street and Jersey Avenue in Jersey City, just a few blocks away from the store. Olivier tried to run away, but Cabrera held him against a fence to control him as backup arrived, according to police reports.
Three times in a week? It's a store, not an ATM! Kind of makes you wonder what this guy was doing for money before he chose this career path. You'll find the source here.
(Legal Juice is brought to you by … The Juice! – A personal injury attorney handling car accident cases (among many other types of accident cases) in Washington, DC, Maryland and Virginia.)