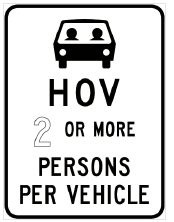 Carpooling is fantastic. It's even better when your passenger is a real person! As reported by The New York Daily News:
 "The Most Interesting Man in the World" may be good company, but he's a bad carpool passenger.

A Washington State trooper couldn't resist snapping a photo — and issuing a ticket — after he pulled over a man in the HOV lane Tuesday using the famous face as a phony passenger.

"The trooper immediately recognized it was a prop and not a passenger," Trooper Guy Gill told the Daily News. "As the trooper approached, the driver was actually laughing."

That's because the HOV cheat used a cardboard cutout of the Dos Equis beer pitchman, adorned with a polo shirt and wearing his seat belt.
You'll find the source, and a photo of the "passenger," here.