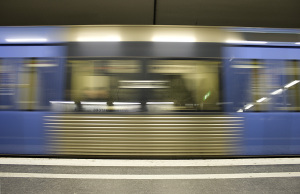 You go out drinking, and shit happens. But four times? Fuhgeddaboutit. As reported in the The Police Blotter in The Brooklyn Paper [88th Precinct (Fort Greene–Clinton Hill)]:
Some careful crooks emptied the pockets of a man sleeping on the Q train on Dec. 13, according to police.

The groggy 43-year-old straphanger said he was drinking at a bar in the Midtown section of Manhattan and boarded a Brooklyn-bound Q train at 11:30 pm on Dec. 12.