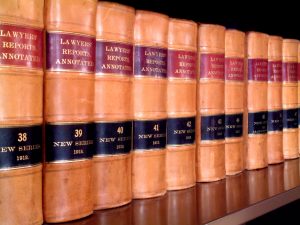 Law school is really expensive, and it takes three years. So how can you avoid it, and still be a lawyer? Well, just say you are a lawyer. That's what this woman did, apparently quite well, as reported by newser.com:
A woman used forged documents to pose as an estate lawyer for a decade and made partner at her small firm before her fraud was discovered, according to charges announced yesterday. Kimberly Kitchen was charged Thursday with forgery, unauthorized practice of law, and felony records tampering. State prosecutors contend Kitchen fooled BMZ Law by forging a law license, bar exam results, an email showing she attended Duquesne University law school, and a check for a state attorney registration fee. The firm is based in Huntingdon, about 110 miles east of Pittsburgh. Kitchen, of nearby James Creek, handled estate planning for more than 30 clients "despite never having attended law school," the attorney general's office says.

She even served as president of her county bar, says her lawyer, who adds that "she's an incredibly competent person, and she worked very diligently and was devoted to the people she served. There are things about the charges we don't agree with." But the Huntington County Bar Association's current president called the charges insufficient given "the level of betrayal" over 10 years. Local lawyers were the first to raise questions about Kitchen's credentials; in December, when the Huntingdon Daily News first reported on the case, the firm vowed to review her work. Kitchen, 45, was previously employed at Juniata College, where she worked in fundraising but "started holding herself out to be a lawyer," says a senior deputy attorney. She's married to a state conservation ranger and is no longer working, her lawyer says.
Shazam! Looks like those 30+ clients will be getting some free estate planning – from an actual lawyer. Here's the source.