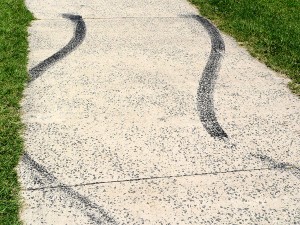 Not even a warning? Come on! As reported by North Country Now (Potsdam, New York):
An Ogdensburg man was charged with squealing tires at 10:40 p.m. Tuesday at the intersection of State Street and Riverside Avenue, according to police.

Edmund Barr, 24, of 310 Rosseel St., was issued a traffic ticket for squealing his tires.
You'll find the source here.