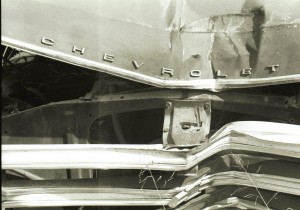 Better they should both be involved in one accident, versus each of them slamming into an innocent driver. As reported by wnyt.com:
Police say two people were drunk when they crashed into each other early Sunday morning.
Yikes.
Officers say Laura Stefanik, 25, was making a three point turn in her SUV when she was hit by Ramel Alexander, 31, who was riding his motorcycle.

Alexander flew over Stefaink's car and landed in the street.

Both were treated and released at Albany Medical Center.

They now face DWI and other related charges.
What are the odds? Here's the source.