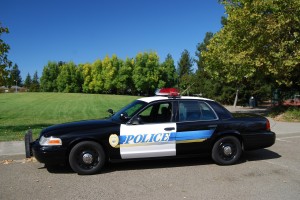 Is it really a "car chase" if the suspect isn't speeding, but just refuses to pull over? While you're pondering that, here's the story, as reported by the Northwest Florida Daily News:
On Aug. 9 the deputy saw a Mitsubishi traveling south on Beal Parkway with no tag light. He activated his overhead lights at Lincoln Drive and Shady Lane.
The driver failed to stop and continued down Lincoln Drive to Auburn Road. He then turned left on Auburn, traveling south, and then turned right onto Riverside, then right onto Maine Avenue. He pulled into a driveway and parked the Mitsubishi.
The officer noted the man, identified as Matthew Allen Birr of Fort Walton Beach, traveled 4/10ths of a mile from the point where the deputy activated his lights to where he stopped.
Okay buddy – what gives?
Birr told the deputy he didn't want to stop because he was afraid he'd get a DUI. The deputy noted his speed never exceeded 30 mph.
Like most problems that you ignore, this one didn't go away.
He was charged with felony fleeing and eluding.