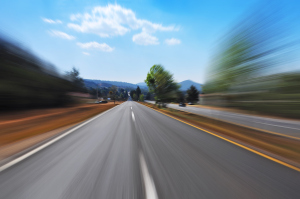 Really? You're blaming the dog for the car exceeding 100 mph? Under oath? In Court? Yup. You can probably guess what the judge thought of this defense. As reported by The Daily Star:
Jordan Winn claimed Buster, a Staffordshire bull terrier, leapt into the foot well of his Volvo and sat on the accelerator pedal, causing him to drive away from a police officer that was pursuing him in Chester-le-Street, Durham.

According to Winn, Buster was operating the driving pedals with his bum while looking up at him with his head poking up between his knees because it was stuck underneath the steering wheel.