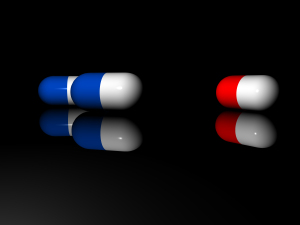 You know how when you watch TV shows about jail or prison, the joints are filled with contraband? Well, it's true. Some prisons have such a problem with prisoners using cell phones that they have to jam them! As for drugs in the joint, here's an example, as reported by North Country Now (Potsdam, NY).
St. Lawrence County Sheriff deputies say they charged a St. Lawrence County Correctional Facility inmate with felonies for allegedly selling drugs while locked up.

Matthew J. Hough is charged with fourth-degree criminal sale of a controlled substance and first-degree promoting prison contraband, both felonies.

Deputies said he was allegedly found in possession of a narcotic drug and allegedly provided it to other inmates.

Hough was arraigned in Canton Town Court and sent back to the jail, deputies said.