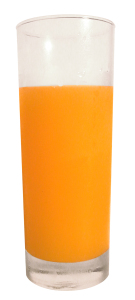 A big "shout out" from The Juice to Mr. John Long of Loxahatchee, Florida for the assist (along with, or course, the Sun Sentinel) in further entrenching "legal juice" into our lexicon. How did he do this? Here's how, as reported by the Sun Sentinel:
[Mr.] Long … is the alleged orange juice burglar, suspected of breaking into three Wellington homes Sunday night while residents were inside and stealing orange juice, reports WPTV News in West Palm Beach.
The Sun Sentinel went on to say (drum roll please) …
Now he'll need a little legal juice.
Yes! Yes! Yes! I, er, I mean The Juice has arrived! … The Juice would like to thank the Academy, and everyone who has worked to make Legal Juice what it is today (whatever that is) …
But back to the story. Why steal OJ? Well …
"He did some ecstasy and PCP and hasn't been right since. He's having delusions of grandeur and other issues," his father Vincent Long told WPTV News.
In all seriousness, please note that The Juice is basking in this worldwide recognition, not denigrating Mr. Long.