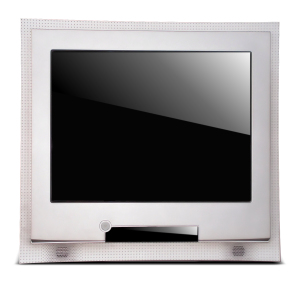 In the United States, you're not going to jail for a TV show. In other parts of the world, well … As reported by the International Business Times:
Pakistani starlet Veena Malik and her husband, along with the owner of Pakistan's biggest media group, Geo TV, have been sentenced to 26 years in jail by an anti-terrorism court after they were accused of being part of a blasphemous television show.

In a programme aired by Geo television in May, a mock marriage of Malik with her husband Asad Bashir Khan Khattak was shown in the backdrop of a religious song.

Mir Shakil-ur-Rahman, owner of Geo and TV host Shaista Wahidi have also been sentenced to 26 years in prison along with Malik and her husband, and all four have also been slapped with a fine of 1.3 million Pakistani rupees, according to Press Trust of India.
You can read more, and see a photo of Ms. Malik, here.