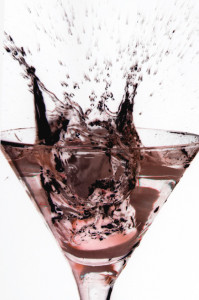 Lots of people drink too much. Some people go on crime sprees. Not too many people do both simultaneously. Added to the list – a gent from from Wasilla, Alaska. Per The Alaska Dispatch News:
A 27-year-old Fairbanks man faces multiple charges after he robbed a Wasilla coffee stand, pulled a gun on another man, fled from authorities at high speed and drunkenly exposed himself along the Parks Highway, Alaska State Troopers say.

In an online dispatch, troopers wrote that a woman called authorities after she arrived at work around 5:15 a.m. Thursday at the coffee stand, on the Parks Highway at Vine Road. She found a man stealing money and other items from the stand, troopers said.