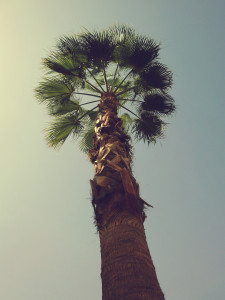 A cautionary tale: If anyone offers you flakka, DON'T TAKE IT! As reported by clickorlando.com:
A Florida man believed to be high on flakka, a drug that authorities say is sweeping the state, attacked a Brevard police officer after twice being shocked with a Taser while he repeatedly saying he was God, according to officials.

Kenneth Crowder, 41, of Melbourne, was arrested Friday on charges of battery on a law enforcement officer, resisting with violence and assault with a deadly weapon on a law enforcement officer.

According to a Melbourne police report, Crowder was spotted by witnesses running naked through a Melbourne neighborhood, yelling that he was a god before committing a sexual act on a tree.
You'll find the source, including a mug shot, here.