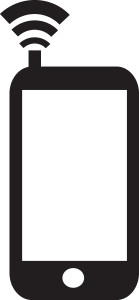 You may think that this could not happen in the United States. You would almost certainly be right. (The "insulting words" were not disclosed.) It happened in the United Arab Emirates. As reported by 7days.ae:
The Federal Supreme Court has ordered a retrial for a man convicted of swearing at a colleague in a WhatsApp message, after prosecutors said the fine handed out was far too lenient. The Arab was fined Dhs3,000 by a court of first instance but prosecutors appealed the verdict, saying he should face a fine of up to Dhs250,000 or imprisonment.

The UAE's most senior court backed prosecutors in a judgment issued this week.

Court documents showed that the man, whose nationality was not stated, was prosecuted after his colleague complained to police that he swore in a message and also threatened to harm him.

The victim had presented his mobile phone to prosecutors showing that the defendant had sent "insulting" words to him. The documents did not state what exactly had been said.

Prosecutors charged him under recently introduced cyber crime laws. "The message from the defendant, which contained insulting words, was found in the victim's mobile phone", said prosecutors. The defendant had denied the charges.

Both the first instance and appeal courts found the man guilty of committing a cyber crime and ordered him to pay Dhs3,000. He was cleared of threatening to harm his colleague.

As 7DAYS reported last month, police and lawyers warned that sending a middle finger emoji sign – such as the one featured in Microsoft's new mobile operating system – could land the user in court under the same laws.

A date for the new trial is yet to be confirmed.
Yikes. Might cause some folks to move the UAE down on their "countries to visit" list. Here's the source.