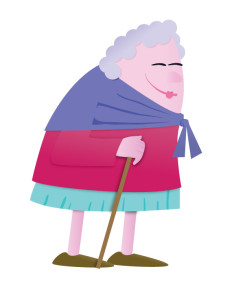 Hey, if you make a threat and you don't follow through with it, people won't take you seriously, right? Sure, but maybe you shouldn't make the threat in the first place. As reported by ksdk.com:
Madison County Sheriff's Office investigated an animal cruelty call in Godfrey, Ill. Monday night.
Cat lovers might want to skip this post and come back to Legal Juice tomorrow.
A teenage occupant of the home on the 5000 block of Victor Drive answered the door. She told the deputy that she found her dead cat in the family's freezer. The deputy asked the girl and her grandmother, Josephine E. Bell, what happened to the cat. Bell interrupted saying that she killed the cat and its four kittens. The 71-year-old grandmother told the deputy that she had previously told her grandchildren that they would lose their animals if they didn't clean their rooms.
She sure showed them. How does someone do that – to the cats, and to her kin?
Bell said that she didn't feel she had to take care of the pets and killed them with a hammer.

The kittens had been disposed of and the deputy could not locate them.

Godfrey Animal Control was called to the home and took custody of the dead cat.

Bell was taken into custody and transported to the Madison County Jail. She will remain in custody at the jail pending formal review of facts by the Madison County State's Attorney's Office. Bond is set at $15,000.
Stone, stone cold. Here's the source, which includes mug shots.