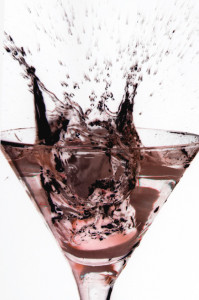 Lots of people drink too much. Some people go on crime sprees. Not too many people do both simultaneously. Added to the list – a gent from from Wasilla, Alaska. Per The Alaska Dispatch News:
A 27-year-old Fairbanks man faces multiple charges after he robbed a Wasilla coffee stand, pulled a gun on another man, fled from authorities at high speed and drunkenly exposed himself along the Parks Highway, Alaska State Troopers say.

In an online dispatch, troopers wrote that a woman called authorities after she arrived at work around 5:15 a.m. Thursday at the coffee stand, on the Parks Highway at Vine Road. She found a man stealing money and other items from the stand, troopers said.

The woman's husband confronted the robber, who then pointed a gun at the husband before fleeing in a blue Chevrolet Tahoe, troopers said. When troopers attempted to stop him, the man accelerated to 100 mph; troopers said the pursuit was discontinued near Mile 66 of the highway.

Just before 7 a.m., troopers reported, several people called to report an intoxicated man exposing himself on the side of the highway. When troopers responded, they found 27-year-old Harding Custer, whom they determined was also responsible for the coffee stand break-in and car chase, the dispatch said.
Yikes! Here's the source.