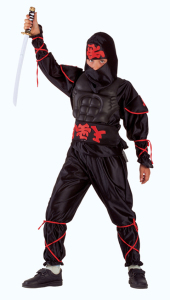 What could possibly bring a ninja warrior to tears? Well, if ninjas could cry, the thought of what this man tried to do dressed as a ninja might do it. As reported by myfoxorlando.com:
It was a scary morning for a local woman when, deputies say, a man in a ninja mask attacked her in her own home.

According to the Pinellas County Sheriff's Office, 29-year-old Nick James Nardelli entered the woman's home through an unlocked door early Monday morning.