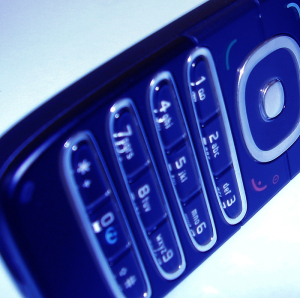 Regular Juice readers will, oddly enough, recognize this scenario from a recent post.  This, however, led to much more serious consequences for the perps. As reported by The Orlando Sentinel:
Sometimes, good detective work and weeks of investigation are needed to nab suspected criminals. But other times all investigators need is 30 minutes to listen in on an accidental pocket dial to a 911 dispatch center.

That's the reason 55-year-old Donna Knope, 32-year-old Jason Knope and 41-year-old Thomas Stallings spent their weekend in the Volusia County Branch Jail on drug charges.

According to Volusia County deputies, one member of the trio accidentally dialed 911 about 12:30 a.m. Saturday. When the dispatcher answered and tried to get details about the potential emergency, there was no response.

Instead, she overheard a discussion about drugs.

Deputies say the dispatcher kept the line open and fed details to investigators from the three who were unknowingly being recorded. At one point, the dispatcher reported hearing bubbling noises as if something was cooking.

Using cell phone locater data, deputies tracked the origin of the call to a shed behind a home in the 3200 block of Roland Drive where Donna and Jason Knope lived.

When deputies arrived, the three were actively cooking a batch of methamphetamine, investigators say. Also found were many of the household items after found in meth labs like lighter fluid, coffee filters, a butane torch and batteries.

All three face charges of manufacturing and possession of meth. Stallings also faces charges of violating probation after a previous robbery conviction.
Doh! You'll find the source, and a video, here.