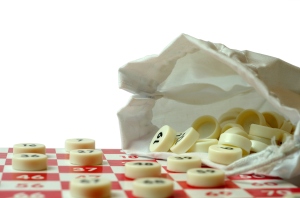 You would think a bingo hall would be a refuge of sorts. In this instance, you would be wrong. As reported by North Country Now (Potsdam, New York):
A Lisbon woman faces a harassment charge following a Sept. 26 domestic incident, according to St. Lawrence County sheriff's deputies.

Ruth E. Toomey, 78, Lisbon, was charged with second-degree harassment. Deputies say the incident occurred at the West Potsdam Bingo Hall.

She was released on an appearance ticket.
You couldn't just hold it in for a few more cards, or take it outside? What about your fellow bingo-goers?  Not cool. Here's the source.