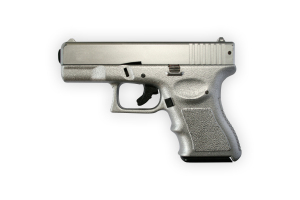 True, it was a really, really small gun. But when you're trying to board a plane, size doesn't matter as this gent found out. As reported by wmbf.com:
Officers with the Transportation Security Administration found a loaded gun in a backpack at Myrtle Beach International Airport.
A 59-year-old Murrells Inlet man, David Joyner Kelly, was arrested and charged with carrying concealable weapons into certain restricted areas, a misdemeanor.
The gun was a 9mm, loaded with two bullets. It was found in the backpack of the passenger at the security checkpoint on Wednesday, Sept. 4.
Maybe it's a misdemeanor because of the size of the gun? To see the gun, and the perp, click here.