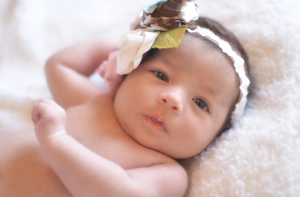 Sadly, lots of shoplifters use their kids during the perpetration of their crimes. But this lady, she's in a whole 'nother category. Per The Belleville News Democrat (Illinois):
Mykala M. Bator was charged by St. Clair County prosecutors Saturday with felony retail theft over $300, felony possession of a controlled substance and a misdemeanor charge of endangering a child. She is accused of shoplifting from Kohl's around 4:55 p.m.
And if you're wondering how she endangered the child …
According to the police report, a loss-prevention officer at Kohl's confronted Bator outside the store on suspicion of shoplifting merchandise. She had a 1-year-old infant with her during the incident and when confronted, she ran to a waiting vehicle, tossed the child into the back seat of the car through an open window, and fled the scene as a passenger in the car.
Yes, the lady threw her one-year-old child through an open window. The kid could have suffered a brain injury. The Juice is angry.
Luckily … The child was not injured, according to Fairview Heights Police Lt. Steve Evans.
Whew. You'll find a mug shot here.