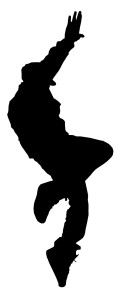 You're thinking this guy must have been drunk or stoned. Apparently not! As reported at myfoxal.com:
Authorities said a man was arrested for dancing on top of a law enforcement SUV because the man said he was dancing to keep vampires away.

Home surveillance video captured the man pulling up in a car behind a Lee County sheriff's vehicle, getting out, and climbing on top of it to dance.