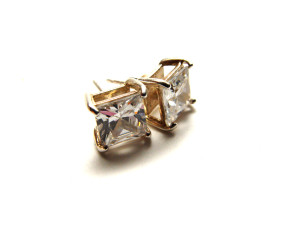 File this under "strange shoplifters." Why would you steal a fraction of the amount of the merchandise you paid for? You'll find this woman's explanation interesting. From the Moultrie News Police Blotter:
A woman went into a local department store and purchased over $700's worth of items, but not the two pairs of earrings she allegedly unpackaged and shoved in her pocket – valued at $98.

And because of that, she was taken to jail for shoplifting and put on trespass notice.

According to the loss prevention officer, he witnessed her actions and stopped her at the exit.

When asked about the earrings, she said she forgot about them, according to the report.

And she kept to that story even when being questioned by the police officer.

She could not, however, explain why she had unwrapped them and discarded the packaging. She just said she forgot.
You forgot! That's the best you've got? Might as well have gone with "How did THAT get there?" Someone must have …