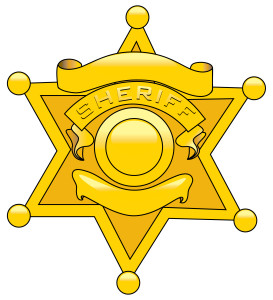 You could go online and get red and blue lights and put them in your grill. Presto, you are now driving an unmarked cop car. That's the game this guy was playing. (Hopefully it was just a game, and not something nefarious, not that the judge is likely to care.) Anyway, if this gent ever saw Casablanca, he would be Humphrey Bogart (he wishes), saying "Of all the gin joints in all the towns in all the world, she walks into mine." As reported by khou.com:
Flashing red and blue lights on the front grill of a truck caught one officer off-guard Wednesday afternoon, on SH 249 in Tomball.

"I thought it was an unmarked police vehicle," said Sgt,. Rebecca Carlisle, with Tomball Police.