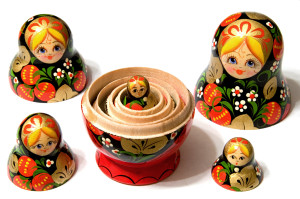 Why not just see how many stolen things you can try and put inside of each other? Then it's like you only have to walk out with one stolen thing! This young lady didn't take it that far. Regardless, it didn't work. As reported by The Northwest Florida Daily News:
A 19-year-old Alabama woman was caught trying to shoplift alcohol by sneaking it out in a stolen purse, according to Crestview Police Department.

According to the arrest report, Carlie Raybon, of Opp, Ala., was in Wal-Mart on May 20 when the asset protection associate saw her take a black handbag and two alcoholic beverages from inside the store.

The associate told officers that Raybon put the two drinks into the handbag and then tried to leave the store.

The report states the total cost of the stolen property was $11.97.  The teen is charged with misdemeanor retail theft.