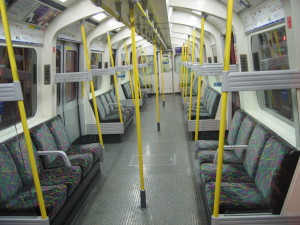 Warning: Not safe if you are about to eat.  There are some things you just don't do in public.  This is damn near the top of the list. As reported by The Daily Mail:
London Midland has vowed to give police CCTV images of a 'disgusting' passenger suspected of defecating inside a train carriage as it traveled through the Birmingham area.

The passenger who made the awful discovery said the smell was so bad that it forced the operator to cancel the service from Lichfield Trent Valley to Longbridge.

It plunged commuters into hours of misery as the act of vandalism on the Cross City line caused severe delays.
You have to feel sorry for the cop who has to watch the video footage to ID the guy. Here's the source.