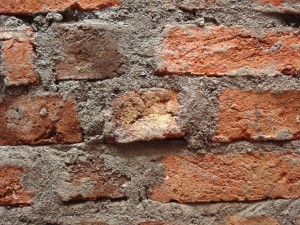 Was it "Wait, I thought we tested the soil?" or "Soil, shmoil. It looks fine to me. Build it!" It's unclear what happened because the case of the sliding house has not yet gone to trial … but it's headed there now. As reported by NJ Advance Media for NJ.com:
A $7.4 million judgment for the owner of a Florham Park house that is gradually sliding down a hill was thrown out by an appellate court last month. But another appeal may still bring it to the New Jersey Supreme Court.

The initial $7.4 million award was made to homeowner Humayun Akhtar in 2011 when a judge reached a summary judgment without hearing the arguments of the defendants: JDN Properties, Joseph D. Natale, Deltrus LLC, and Randy DeLuca, said the attorney for Natale.

"He improperly suppressed the answers," said David Stanziale, the lawyer for Natale. "We're very happy now that Mr. Natale's going to have his day in court."
Yes, it's sliding down the hill! Probably should have tested that soil.
The Akhtars paid $1.56 million to build the home on Beacon Hill Road, according to court documents. The architect's plan called for testing of the soil, but that testing was never done. The owners closed on the house, but then heard from a plumber doing work on the property that the house was "sliding," according to the records. The Akhtars never moved in, and the house remains unoccupied, said the attorneys.

The appellate judges overturned the award on Feb. 24, saying that the Consumer Fraud Act and the triple damages that come with it did not apply, since a failure to test soil at the site was not "fraud" — but just potentially a "breach of warranty."

Akhtar and his wife, however, will petition the New Jersey Supreme Court to try and make the Consumer Fraud Act — and its increased penalties — stick, said their attorney, Jay Rice.
You'll find photos of the house, and the source, here.