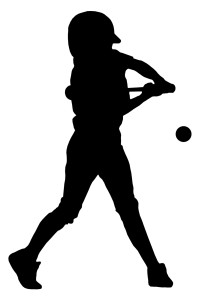 Call me crazy, but shouldn't you run a criminal background check before you give someone the job, especially one involving children? Er, uh, yup! Fortunately this gent's crime only involved money.  Per The Shreveport Times:
Bossier Sheriff Julian Whittington says a Haughton man is wanted on felony theft charges for defrauding parents, youth and sponsors by stealing nearly $3,000 from a youth baseball league.
Well, he said he didn't have a criminal record!
Robert Martin III, 25, of the 2100 block of Rogers Ln. in Haughton, applied with Haughton Dixie Baseball League to be a coach for the spring season. He quickly started accepting payments from parents and sponsors for baseball uniforms, t-shirts, belts and socks. Unbeknownst to them, Martin schemed to take the money and run. Although Martin had indicated on his coaching application in late February that he didn't have a criminal record, the league discovered through a routine background investigation in March that Martin had a prior criminal history, making him ineligible to coach the children. League leadership immediately contacted Martin to have him return the funds and any equipment, but he never showed up.

Bossier detectives soon began their investigation and determined Martin had cashed checks he had received from parents and sponsors. Others had given him cash. In total, he swindled the group for $2,897.00.
Doh! That is one well-run league. As for "the coach" …
A warrant was issued for his arrest on April 10, and he has continued to elude authorities. Martin is wanted for felony theft charges and faces a $5,000 bond.
Here's the source, including a mug shot.