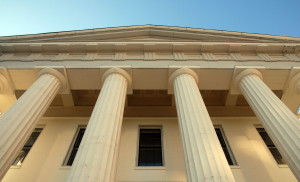 This fellow was indeed born free and naked, but he's in the slammer now (and clothed). He's fortunate not to have been held in contempt. Perhaps the judge liked his singing. As reported by The Irish Times:
A 49-year-old man from Youghal in Co Cork, who constantly sang 'Born Free' when he appeared in court in Derry on Monday, has been remanded in custody.

Nicholas Roper was arrested in in Altnagelvin Hospital on Saturday night and charged with disorderly behaviour in the hospital's accident and emergency department.