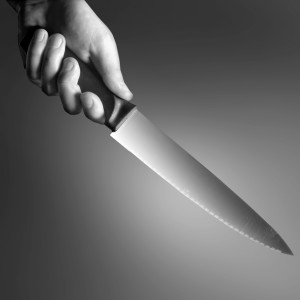 Missy, I am crossing you off my list of babysitters! What did this woman do to deserve such a fate? Plenty, as reported by The Northwest Florida Daily News.
A Crestview woman is accused of picking up a knife and ordering a child she was babysitting to "go outside," leaving the child afraid and crying.

The child, whose age is not reported, walked .5 miles to a friend's house, crying and upset, on March 31, according to the arrest report. Okaloosa County Sheriff's deputies were called around 5 p.m. by the friend's mother.