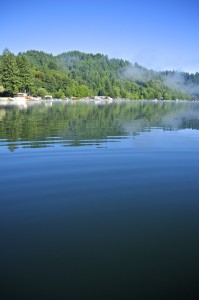 Granted at this point they didn't have a lot of options.  But still, you really thought you'd get away from the cops by swimming across the lake? As reported by The Belleville News-Democrat (Illinois):
Jarrell Beckman, 32; Myron Davis, 31; Johnny Hughes, 22 and Christopher Watson were charged by Missouri authorities with burglary, narcotics trafficking and resisting arrest.
What did they do to warrant these charges?