Squeezed On: September 19, 2010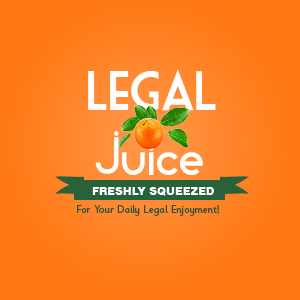 No doubt regular Juice readers remember this "Motion for Continuance." This one is not quite as funny (the bar is now pretty high), but it's still Juiceworthy. In the Louisiana case of Harrell v. Spencer, et al., defense counsel filed, I shit you not, an "Unopposed Motion To Continue Trial Due To Conflict With The LSU Tiger's National Championship Game." In his supporting Memorandum, defense counsel states:
All counsel to this matter unequivocally agree that the presence of LSU in the aforementioned contest of pigskin skill unquestionably constitutes good grounds [under the statute - for continuing the trial]. In fact we have been unable through much imagination and hypothetical scenarios to think of a better reason.
What do you think the Judge did with the Motion? Granted. Trial continued to February 11, 2008. Okay, now I have a problem. February 11th is George Washington's birthday. Really. As Stephen Colbert says, "Look it up." You can read the Motion, Memorandum and Order
here