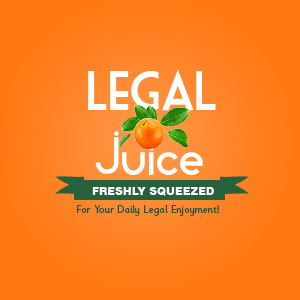 Nothing will resolve the disagreement between those who believe concealed carry laws are a good thing, and those who think they are idiotic. Though we can't know with certainty, Mr. Randall White is probably in the latter group. As reported by The Tampa Bay Times:
Police said the incident unfolded about 4 p.m. inside the Little Caesars, 3463 Fourth St. N, after Randall White, 49, got mad about his service.
White said he got mad because his thin-crust vegetable pie was taking longer than the 10 minutes he was promised. "Twenty minutes later, I'm like, 'Where's my pizza?' " White said.
That did not go down well with another patron.
Another man in line, Michael Jock, 52, of St. Petersburg admonished White. That "prompted them to exchange words and it became a shoving match," said police spokesman Mike Puetz.
White raised a fist. Jock, a concealed-weapons permit holder, pulled out a .38 Taurus Ultralight Special Revolver.
Wo there. You're pulling a gun over an argument – that you started – in a take-out line in a restaurant? Um, yeah.
He fired one round, hitting White in the lower torso. The men grappled and the gun fired again, hitting White in roughly the same spot, police said.
Well, that solved everything… And what exactly did the shooter tell the cops?
After the shooting, both men went outside and waited for police. Jock told officers the shooting was justified under "stand your ground," Puetz said.
"He felt he was in his rights," Puetz said. "He brought it up specifically and cited it to the officer."
Seriously, that's what he said.
He told officers he feared for his life. He mentioned that he thought White had an object in his hand, then backed off that when officers pressed him. Florida's "stand your ground law" says people are not required to retreat before using deadly force.
What did the police think?
"We determined it did not reach a level where deadly force was required," Puetz said.
Police arrested Jock on charges of aggravated battery with a weapon and shooting within a building. He was released from jail on $20,000 bail.
Said the victim:
White was treated at Bayfront Medical Center and released. Reached by phone Monday night, he said he felt lucky to be alive. He was also angry.
"There are arguments every day, but how many people pull out a gun? When you pull a gun out and shoot somebody, your life better be in danger," White said. "He was in my face and I pushed him. His life was not being threatened."
White said he still has a bullet fragment in his back.
"I got lucky," he said. "To me, that stand your ground rule … people are twisting it. He's twisting it. I walked in to get a pizza and I got shot … I'm hoping the law prevails. We'll see."
You'll find the source here.