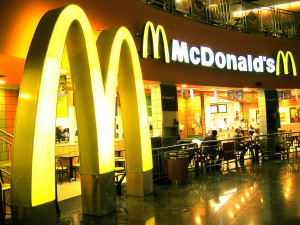 It's so easy, in the comfort of your own home, or sitting there in your ergonomic office chair, to say that you wouldn't have reacted as this Houston woman did. But can you really know with certainty? Exactly. As reported by khou.com:
According to officers with the Houston Police Department, the woman got upset over her drink at a McDonald's restaurant, caused a disturbance, and then sped off [and allegedly led police on high-speed chase.]  Police said they spotted her older Mercedes with an expired sticker, and they tried to pull her over.
Okay, so perhaps she overreacted a little.