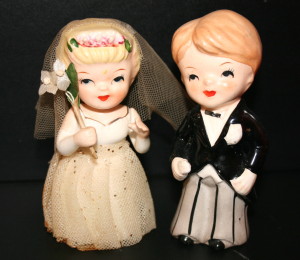 People get cold feet all the time, and there are several ways to deal with it. You probably haven't thought of this one, as reported by The Daily Mail:
A fiancé faked his own death by telephoning his partner and pretending to be his father breaking the bad news – so he could get out of his approaching wedding day, it was revealed today.
Wow. A real gentleman this one.
Bride-to-be Alex Lanchester, 23, of Sutton Coldfield, West Midlands, received a phone call just months before her wedding claiming that Tucker Blandford, also 23, of Stamford, Connecticut, had died in a car accident.

She then rang the American's parents to offer her condolences, but they told her he was alive and well – and Miss Lanchester quickly learned he had faked his death to avoid the wedding.
You can read A LOT more, and see photos of the couple, by clicking here.