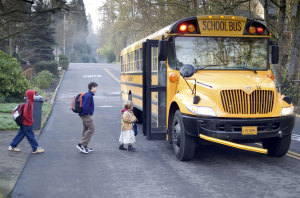 Regular Juice readers will remember this recent post about a school bus aide in New Jersey who stole lunch money – and lunches! – from a bunch of kids on her bus. Well, it turns out that's not all she stole.  Per The South Jersey Times (via nj.com):
The bus aide who allegedly stole lunches and lunch money from 29 kids was given an additional charge of theft for also stealing from the bus driver, police said.

Rosa M. Rios, 33, of East Broad Street, was charged on Feb. 20 with robbery and theft after being caught on camera rifling through backpacks of kids — ranging between 3 and 5 years old.