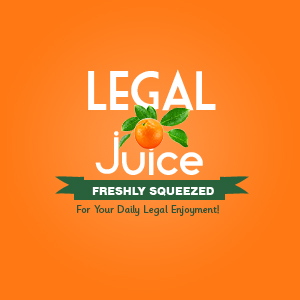 Okay, The Juice ran out of material, so he just flat-out made this up. Ha! No, loyal readers, sadly this is a true story. From The Toronto Star, we have this story of a tremendous waste of government resources.
On a Monday evening in October 2011, 62-year-old Kathryn David returned to her home near Mt. Pleasant Rd. and Eglinton Ave. She pulled into the shared driveway between her home and that of her neighbour, Kevin Cooper. According to the judge's decision, she got out of her car to move Cooper's hose that went along the side of Cooper's house and under a tall wooden gate to the backyard. Eventually, she tugged on the hose, causing it to catch on a patio chair in Cooper's backyard and tear.
No big thing, you might think? What if The Juice told you this, this awful act was caught on videotape? Right, still no big thing, or … was it?
The incident was caught on video surveillance cameras set up by Cooper and he called the police to report property damage. David was then handcuffed and taken to a police station in the back of police car, says her lawyer, Erec Rolfe.
What? Why?
That is standard procedure, says Toronto Police spokesperson Victor Kwong, adding that "if the public wants us to be police and not be judge and jury, we go ahead with the charge regardless of dollar amount. And then it's up to the courts to decide whether to mediate this or go to trial with it."
The Juice isn't blaming the cops, just the geniuses who set up this ridiculous, overly-inclusive procedure.
"The criminal charges were laid against our neighbour following a detailed police investigation and an independent decision by the Crown prosecutor to pursue those charges," said Cooper and his wife Sylvia by email late Tuesday night.
So what happened?
"Fortunately for the Toronto Police Service, the Supreme Court of Canada has said that stupidity in relation to the law and negligence is not a case for malicious prosecution." said Provincial Court Justice William Wolski before dismissing the charge, according to a transcript. "Why these charges were laid is still a mystery to me."
Next case! Here's the source, including a photo of the scene of the crime.