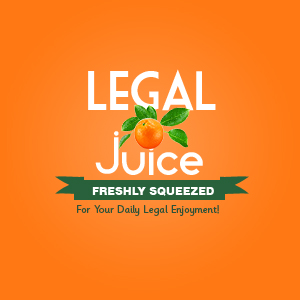 Just the other day, The Juice blogged about a cancer faker. That lady had nothing on Ms. Lori E. Stilley. As reported by The Gloucester County Times (New Jersey) at nj.com:
Making more than $3,000 from sales of an e-book was far from the only thing a township woman did to rake in tens of thousands of dollars from lying about having cancer, authorities allege.
According to a statement released from the Burlington County Prosecutor's Office, the scheme began and ended in 2011.
Lori E. Stilley, 40, told family and friends in February that she had been diagnosed with Stage III bladder cancer, authorities said.
She told them she'd undergone radiation and chemotherapy treatment, prosecutors said, posting the same on Facebook and her personal website.
In April, Stilley allegedly said the cancer had progressed to Stage IV. She told her loved ones she didn't have health insurance, although authorities said investigation would show she'd never been diagnosed with cancer.
Surely if you're telling folks your cancer is Stage IV, you have an end game, right? Well … Anyway, in the interim …
The friends and relatives organized several efforts to raise money for Stilley, including a T-shirt sale. A fundraising banquet in July 2011 raised $8,400. Another fundraiser and cash raffle that summer brought in another $1,000.
Stilley sold her e-book about struggling daily with cancer – posted for sale in October – for $14.99. She reportedly told people she wanted to marry her boyfriend before she died.
So again, loved ones came through for her. They planned the wedding that took place within a week and a half. The organizers haggled the wedding hall price down to $500 and covered the cost on their own.
Then there were the donations of gift cards totaling more than $1,600.
One friend even created a meal calendar – posted on Stilley's website – by which kind souls prepared and delivered meals to her. They scheduled dates for deliveries months ahead of time.
That's one helluva support group this lady had.
But the alleged scheme wouldn't include a faked death. In November, when she was supposedly due soon for hospice care, Stilley posted on her Facebook page a message saying she was feeling better and believed a miracle was coming.
A miracle? That's the exit plan for your despicable scheme? And you thought people would buy it? A miracle?
When she postponed hospice, her long-loyal friends became suspicious.
Following investigation, Stilley surrendered Wednesday morning, authorities said, at the Delran Township Police Department.
She was charged theft by deception and was released after posting $25,000 bail.
Here's the source, including a photo of Ms. Stilley.