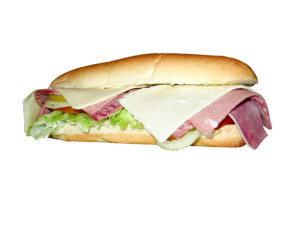 In the wake of all the negative publicity Subway has garnered thanks to Jared, perhaps this could be seen as good publicity? I mean, these kids must really like Subway sandwiches, or they wouldn't have done this. After all, they could have gone after a lot of other food. Here's the story, as posted by wtvr.com (Richmond, Virginia):
Police are looking for a trio of teens seen in surveillance video, who robbed a VCU student of his sandwich at gun point.

Surveillance video shows the three teens, in a Subway sandwich shop, not ordering anything, until one asked for a cup of water.