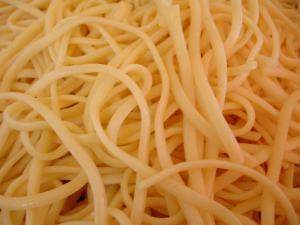 Indeed, making his food addictive was the goal of a Chinese restauranteur.  As reported by The South China Morning Post:
A noodle shop owner was detained after he was discovered to have been adding parts of a poppy plant – from which opium is made – to food so that customers would keep coming back.

The noodle shop's owner was held for questioning and confessed that he purchased 2kg of poppy shells (the bud of the plant in which poppy seeds are found) for 600 yuan (HK$756) in August.