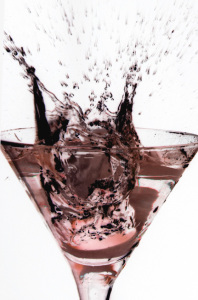 We've all been there. You drink to much, and you do something stupid. Usually though, not this stupid.  As reported in the Colorado Springs Police Department's blotter:
Incident Date: November 15, 2014

Colorado Springs police received a 911 call shortly before 9 p.m. reporting that gunshots could be heard coming from inside a home on the 1200 block of Royale Drive. As officers arrived at the home described by the reporting party, they saw its front door open. At that time they heard numerous gunshots being fired from inside the home. Reacting immediately, officers moved inside the home, toward the sound of the gunshots. The officers contacted three people inside the residence. Further investigation into the incident revealed that the homeowner, and a friend, decided to alternate using a handgun to shoot glass bottles in the basement of the residence, while the third person watched. Both the homeowner and the friend were under the influence of alcohol at the time of the incident. 28 year-old Christian Clark and 23 year-old Codie Leslie were charged with Prohibited use of weapons and Reckless Endangerment.