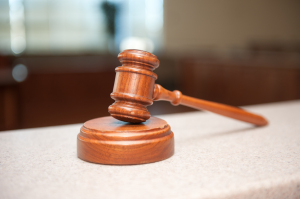 If even some of these allegations prove to be true, run! As reported by pennlive.com:
Harrisburg District Judge Robert Jennings III squeezed financial kickbacks from constables for his election campaign, sat on citations filed against himself and associates and made inappropriate sexual comments to women, a state investigatory board said in charges filed Friday.

A conviction on the accusations lodged by the Judicial Conduct Board could cost Jennings the job he's held since 2004.
You can read a whole lot more here.