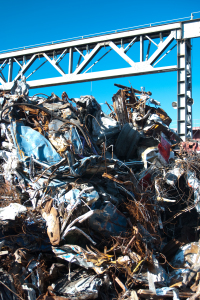 Like it's not hard enough to make a living as a junk dealer.  In Wyoming, apparently you have to breathalyze the person before you can buy the junk!  And why just junk dealers?  Here's the law:
33-18-105. Purchase from intoxicated persons.

No person, firm or corporation engaged in the buying or selling of junk metals, rubber, rags or paper, shall purchase any articles from any person appearing to be intoxicated, nor from any person known to have been convicted of larceny or theft, and when any person is found to be the owner of stolen property, which had been so sold, the property shall be returned to the owner thereof without the payment of any money on the part of the owner.
Truth. Click here for the source, although you'll have to scroll through a lot of other junk to get to this.