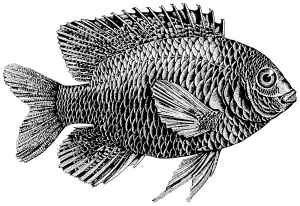 How could The Juice possibly know that people in Wyoming were fishing with guns? Well, do you think they would have passed a law prohibiting it if nobody was doing it? Exactly! Here's the law:
23-3-201. Fishing tackle; designation of waters for setline fishing; taking fish with firearm prohibited; snagging; penalties.

… (d) No person shall take, wound or destroy any fish of Wyoming with a firearm of any kind or nature.
Very sporting, right? And so much fun! Here's the source.