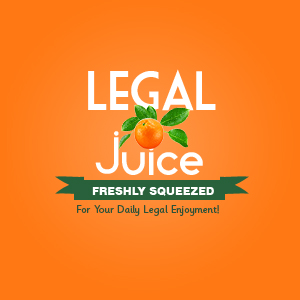 Whatever you do, make sure you don't grab Mr. Green's raincoat!
Mr. Ryan, an Illinois attorney, was on his way into the courthouse. As described by the court (Mr. Ryan is the "Respondent"):

Deputy Kennealy, who was assigned to first-floor security at the Daley Center during May of 1999, testified that she was on duty at one of the security stations on the morning of May 24, 1999. At about 9:20 a.m., the Respondent approached the security checkpoint and emptied his pockets into a property tray. Kennealy recalled that the Respondent placed a pack of cigarettes and a napkin and, possibly, a set of keys in the tray. (Tr. 19-23)

Kennealy reached into the tray and picked up the pack of cigarettes the Respondent had placed inside, in order to conduct a search for weapons. At that point, she stated, the Respondent tried to grab the cigarette pack out of her hand and remarked, "Oh, shit, I have to get out of here." (Tr. 24-26) The Respondent turned and began to walk back through the metal detector, and Kennealy and another deputy brought him back. (Tr. 24) Kennealy felt that the Respondent was attempting to flee at that time because he tried to walk out "fast." (Tr. 31)(emphasis added).

Kennealy then looked inside the cigarette pack, and found a white powdery substance which was later determined to be cocaine. (Tr. 25-26, Admin. Ex. 6) She placed the Respondent in custody and took him downstairs to the lockup area. In a search of the remainder of the Respondent's property at the lockup, Kennealy found cannabis in the napkin the Respondent had placed in the tray. (Tr. 25-26, Admin. Ex. 5)
So it's not looking too good for Mr. Green. Just what did he have to say for himself? Do you think the court will buy it?