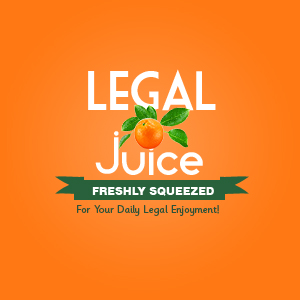 How long was the Complaint filed by a Vancouver, Washington attorney against GMAC Mortgage, et al.? 465 pages! You probably won't be surprised to hear that the Defendants filed a Motion for a More Definite Statement (in laymen's terms, "What?"). Here's a paragraph from the Complaint. Do you think Judge Leighton granted the Motion?
Plaintiffs, for a Fifty-Fourth Claim for Relief, reallege and incorporate herein Paragraphs 1 through 105, including the First, Second, Third, Fourth, Fifth, Sixth, Seventh, Eighth, Ninth, Tenth, Eleventh, Twelfth, Thirteenth, Fourteenth, Fifteenth, Sixteenth, Seventeenth, Eighteenth, Nineteenth, Twentieth, Twenty-First, Twenty-Second, Twenty-Third, Twenty-Fourth, Twenty-Fifth, Twenty-Sixth, and Twenty-Seventh Claims for Relief alleged under the federal Racketeer Influenced and Corrupt Organizations Act of 1970 ["RICO"][Title 18 U.S.C.A. §§1961 et.seq.], and the Twenty-Eighth, Twenty-Ninth, Thirtieth, Thirty-First, Thirty-Second, Thirty- Third, Thirty-Fourth, Thirty-Fifth, Thirty-Sixth, Thirty-Seventh, Thirty-Eighth, Thirty-Ninth, Fortieth, Forty-First, Forty-Second, Forty-Third, Forty-Fourth, Forty-Fifth, Forty-Sixth, Forty-Seventh, Forty-Eighth, Forty-Ninth, Fiftieth, Fifty-First , Fifty-Second, and Fifty-Third Claims for Relief.
Okay, now breath. Judge Leighton granted the Motion, using the following prose:
Plaintiff has a great deal to say,
But it seems he skipped Rule 8(a),
His Complaint is too long,
Which renders it wrong,
Please re-write and re-file today.
Nice. Here's the Order.